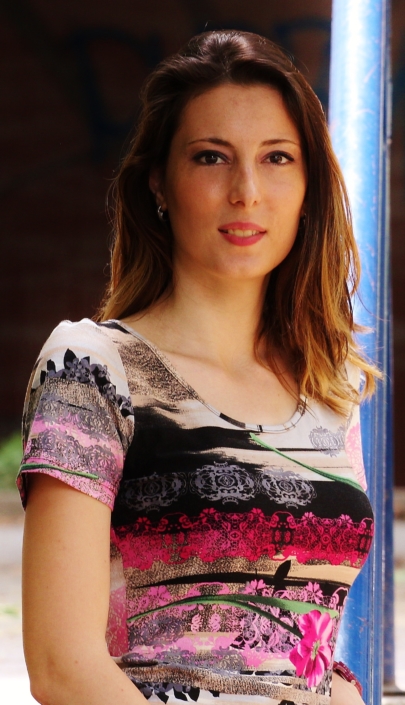 I am a Theta Healing practitioner, PEAT teacher and processor, 3rd level REIKI master and by profession a Bachelor in Economics. My personal vision is a society based on social, cultural, ecological and economic sustainability. My mission is to, through my personal example and the work I do with others, give my contribution to a world I would like to live in. Through group and individual education, trainings and consults, projects and programs, I assist in the development of consciousness, connecting with our authenticity and our Soul, releasing blockages and emotionals charges that stand in the way of our self development.
I believe we are all here with a similar goal – to love, to experience joy, to create, to learn, to grow and to develop and help others learn, grow and develop and to make this planet a better place to live in.
MY PATH OF SELF DEVELOPMENT
I can say that self-develop always attracted me. My passion for working with people, educating, learning doing self-development have always been my main motivators. At very young age I have known that self-development was not a short term deal, but a long term commitment. My first serious training from the area of self-development that I went through was MOK training with Maja Andjelkovic in 2013. It is then that I started seriously working on myself. I knew then that it was the start of something new and unknown. After finishing that training the search for myself continued. In the meanwhile I finished college and started working. I was in a long relationship at that time, that got better thanks to the work I did on myself. Books on the subject of self-development were showing up in my life by themselves and my consciousness was expanding daily. That was a period where not a lot was happening on the outside, but on the inside the growth was more than obvious. In 2015. I did personal reconnection that brought back the chaos in my life. Another deeper layer of unsolved relations, repressed emotions and dysfunctional beliefs have come up. The months that followed I spent doing auto-hypnosis to clean up everything that was coming up to the surface. In the meanwhile I quit my job and broke off the relationship that wasn't fulfilling me anymore. In a time period of just a couple of months I have found myself without a partner and a job, which presented a real challenge of faith for me. Despite the fear that was present I knew that I couldn't go back. I then enrolled into the training for a professional massage and have become a 3rd level Reiki Master. I was doing daily treatments on myself and my energetic balance was slowly coming back. It is then through an unbelievable set of circumstances that a job appeared, that by nature agreed with me much more and that I continued to do it until 2016. The shorter working hours enabled me to do what I wanted – help others, have enough time to work on myself and enough money to afford the trainings that I wanted. Shortly after, in February 2016, I finished the training for a Deep PEAT Processor. This was for me a missing piece that enabled me to work independently on releasing any pent up emotional charge. Right after that I finished the DNA 2 and then the advanced DNA 2 module in Theta Healing and became a practitioner.
In the second half of 2016. a big change in my life happened. I got a chance to live and work in an Eco-community in Switzerland, where I got to experience sustainability and spirituality in practice. I have brought a lot of knowledge with me from that place and it has definitely enriched me as a person and practitioner.
The year 2018. has once again been a year of great expansion. I became a teacher of Deep PEAT, which is a completely different dimension of work. I have come to know that we really do learn most when we teach others.
There are still a lot more wishes, goals and plans and the next big step for me will be a teachers seminar in Theta Healing, which I am even now really excited about.
A greater part of workshops, individual trainings and educations I do in the Association for personal and creative development "Conscious Me". All of my personal realization I gladly share with others through my personal work, writing, participation in individual and group programs on the subject of spiritual awakening, development of consciousness and a sustainable way of living.